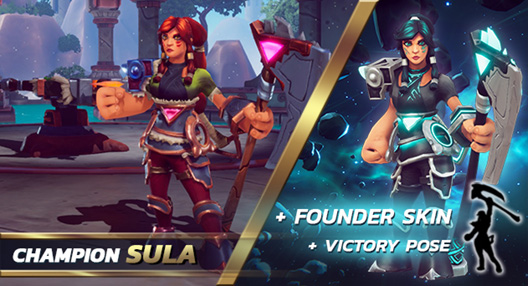 Sula is a fierce huntress who has great mobility, powerful attacks and traps to imprison the champions of the opposing team. Get her along with a unique and limited founders skin and a head start to the early access phase. The delivery of this bundle will happen at the start of the early access.

This Package contains:
Champion Sula

Sula Founder Skin

Victory Pose Sula "Thoughtful"

7x Experience Boost (100%, 24 hrs)

Exclusive pre-start to Early Access

Voucher Code to invite a friend for Pre Start to Early Access